Qualifications CRD# 1018380
FirmCRD# 22449
Series 4, 6, 7, 24, 27, 31, 53, 63, 86, 87
Compensation/Fee Fee-Based (Fee and Commissions), Based on Assets, Hourly

---
Office Location 15415 Clayton Road,
Ballwin,
MO 63011 Phone Number (636) 5378770

William L. Meyer, AIF, CLU, ChFC, William L. Meyer graduated from Maryville College in 1978, earned his Chartered Life Underwriter & Chartered Financial Consultant degrees from The American College of Bryn Mawr Pennsylvania in 1983, and his Accredited Investment Fiduciary accreditation from FI360. He is age 58, married with 3 children, and resides in Chesterfield, Missouri. He currently serves on the National Association of Insurance and Financial Advisors Board—St. Louis. His personal interests are philanthropy for children, golf, skiing, and reading. In 1988 he co-founded Cutter & Company, Inc., of which he is a producing manager and president. The firm is comprised of three divisions, a Broker Dealer, Registrared Investment Advisory, and an insurance agency and serves businesses and individuals. The firm is licensed in 48 states, has 14 employees and 40 independent advisors affiliated with the firm. Mr. Meyer, in addition to holding life, health, & P&C insurance licenses', also holds the following securities licenses'; series, 4, 6, 7, 24, 27, 31, 53, 63, 86, and 87. He was admitted to the Palladin Registry of Advisors in 2006, and was chosen by clients and St. Louis magazine in 2008, 2009, 2010, 2011, 2012, 2013, & 2014 as a FIVE STAR WEALTH MANAGER in the category of "Best in Client Satisfaction Wealth Managers".
About Cutter & Company, Inc.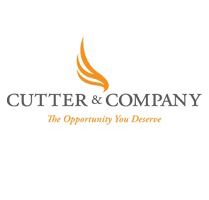 Providing Resources That Offer Investors the Freedom of Financial Security Located in Ballwin, Missouri, just 15 miles west of St. Louis, Cutter & Company provides professional investment management, and complete financial planning, as well as life and health insurance products. Our goal is to help individuals prepare for current financial and insurance needs and help develop strategies to meet future goals. We strive to provide assistance to small and large businesses in the areas of employee benefits; including group life and health insurance, 401(k) and other qualified plan analysis, deferred compensation programs and other sophisticated executive benefits. Cutter & Company is locally owned and privately held. The company has been serving the needs of individuals and corporations since 1988. Management has over 70 years combined experience. Our experienced staff and investment representatives have significant industry background, with significant industry experience in the financial industry. Cutter & Company representatives focus primarily on serving the needs of individuals and businesses in Missouri, but is registered to do investment business in over 45 states.