Qualifications CRD# 1936533
FirmCRD# 3978
Series 6, 7, 63
Compensation/Fee Fee-Based, Based on Assets, Flat Fee

---
Office Location 2100 West End Ave., #800,
Suite 800,
Nashville,
TN 37203 Phone Number 615-585-9975

He is an investment adviser representative and registered representative with Lincoln Financial Advisors Corporation, a registered investment adviser and broker/dealer. Member SIPC. He has worked over 30 years in the financial services industry, and has been associated with the Nashville office of Lincoln Financial Advisors since 1994. He has earned the prestigious Chartered Retirement Planning CounselorSM professional designation. Achieving the CRPC® designation helps advance Lincoln Financial Advisor's goal of providing client-centered financial planning services, and preparing clients to navigate the changing retirement landscape with confidence. Bill is backed by some of the most specialized legal, tax and investment specialists in the country. His business is to coordinate your financial situation on a cross-disciplinary basis, taking into account the tax, legal, financial and product perspectives. His focus is to optimize the financial position with respect to the accumulation, conservation and ultimate distribution of wealth for retirees, wealth accumulators, businesses and nonprofit organizations. He is a member of the Million Dollar Round Table (MDRT), Financial Planning Association, the Volunteer State Community College Foundation Board of Trustees, and has held positions in community, church and civic organizations. Mr. Nichols is married to Sandra of Springfield, TN and they have three children and five grandchildren. To qualify for the MDRT, members must meet a certain level of premium, commission or income during the year.
About Lincoln Financial Advisors Corp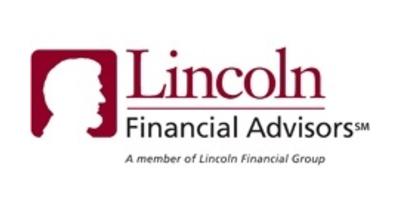 Our Philosophy: Serve first, long-term relationship, strict confidentiality. Coordinate with your current advisors to create a team of experienced professionals working on your behalf- Educate you as to your alternatives so you may make informed decisions. Develop a resource center to provide up-to-date information for your particular situation. Action orientation.