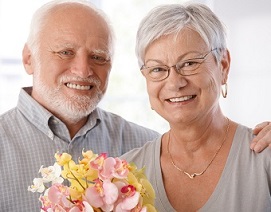 The good news is that developments in medical technology are enabling people to live longer than ever. The bad news is that the number of people in U.S. nursing homes is expected to increase by more than 60% over the next 30 years. The New England Journal of Medicine estimates that 43% of people who reach age 65 will need nursing home care at some time in their lives.
The technological advances in prolonging life have exceeded the ability to overcome the problems of older people who are unable to perform simple daily tasks. This often means that older people will require assistance either in a nursing home or in their own homes. These daily tasks or 'activities of daily living' (ADLs) include the ability to bathe, dress, feed, or transfer oneself.
The inability to accomplish these activities may result in a person having to pay large out-of-pocket dollars to have them provided. As a person gets older, the likelihood of requiring such services becomes greater. People over the age of 75 are three times as likely to have difficulty in performing ADLs than those between the ages of 60 and 74.
There are a variety of options available to people requiring such assistance. The most popular and time-tested method is assistance from family members. However, with more women in the work force, the ability for a daughter or daughter-in-law to stay home and take care of an older person becomes more difficult. To assist people with this lifestyle, adult day care centers are becoming popular because the elderly parent can be taken care of during the day while the adult children are working.
For people who prefer familiar surroundings, the services of a home health-care agency can be secured to provide care on a daily basis, and on a temporary basis, respite care can be provided. Of course, there are times when a nursing home is the most appropriate choice, particularly if the inabilities are expected to last indefinitely. National statistics show that nursing home patients with stays of five years or longer account for more than 50% of total nursing home care, while those with stays less than a year account for only 5%.
Except for a family member providing the care, all of these options cost money. Home care is always the least costly method. But even with two or three weekly visits, the cost could run as high as $15,000 per year. The average daily nursing home stay can cost more than $100 a day. With inflation, the average annual cost could exceed $40,000 within five years.
Nursing home costs could financially devastate the elderly or family members who are paying the bills. In this case the families can either risk their assets, or shift the risk through private insurance. Without long-term care insurance, a lifetime of savings could be depleted very quickly. Today, more than ever before, preparing for long-term care should be an integral component of retirement planning.
The material has been prepared or is distributed solely for information purposes and is not a solicitation or an offer to buy any security or instrument or to participate in any trading strategy. Securities offered by Howe Barnes Investments, Inc., member NASD and SIPC.