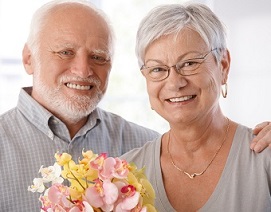 I've illustrated some easy steps you can take to try and reduce your liability:
Retirement plan contributions.
Be sure to make any necessary contributions to tax-deductible retirement plans. Many plans require deposits to be made by year end. Salary reduction contributions such as 401(k), 403(b), 457, SIMPLE, SARSEP. The plans today now have 'catch up' provisions for those over 50. If you need to know specifics on how much you can legally put into the plan and how much you should based on your situation, call the office. Remember, it is not wise to have most of your money in retirement plans because you cannot control the plan. It does make sense to have some money there providing you've got an exit strategy and other assets in places that are taxed differently.
Charitable contributions.
Most of us give to our church, synagogue or charity of choice. There are only a few weeks left to gain a tax advantage for supporting your favorite charity. If you have an appreciated asset that you don't want to sell because of a tax gain there are strategies you can use to make a gift to charity, avoid income taxes and provide tax advantaged income for yourself. If you'd like more information on specific strategies call the office. If you've got 'stuff' around the house now is the time to give it to your favorite charity. That 'stuff' has a value and if donated to a qualifying non-profit organization will help those in need and provide you with some tax relief. We do some shopping at our church tag sale every year and always find some bargains. This year I picked up a fireplace grill for $10.00. They usually sell for about $150.00 at the store.
Pay your taxes.
If you are self employed make your estimated tax payment to the state in December instead of January. If you have any property taxes yet unpaid, be sure to pay them and get the deduction available if you itemize. It's deductible if you pay it this year.
Do You Want Your Family to be more Secure in Retirement?
Find the Right Financial Advisor for You
Free Initial Consultation. No Match Fees. No Obligation
WiserAdvisor has over 20 years experience in successfully matching interested investors to financial advisors and is a trusted source in this field.
Matched Advisors are screened for experience, fee schedules, registered with FINRA and SEC and hold clean records