Qualifications CRD# 5969705
Firm CRD# 325609
Series 65
Compensation/Fee Fee-Only, Flat Fee, Based on Assets

---
Office Location 1811 Hicks Rd. Suite A,
Rolling Meadows,
IL 60008 Phone Number 847-701-0400

Chris Barberini, the Director of Wealth Management at Lakeshore Capital Group, has worked with clients for over a decade to tailor financial plans that not only help maximize their money now, but also in the future. Chris has made a commitment to his clients to be transparent and to have an open line of communication at all times as he works with them to build comprehensive financial strategies that are specific to their personal situations. Chris has knowledge in wealth management, specifically, investment consultation, equity compensation, retirement planning, tax planning and mitigation, asset allocation and placement, risk management, wealth transfer to heirs, as well as social security*. He acts in the best interest of his clients, upholding the fiduciary standard. Chris currently carries a Series 65 registration as well as a life and health insurance license. Chris is a lifelong resident of suburban Chicago. When not working with clients, you can find him spending time with his family -- wife Kelly, daughter Clara, son Geo, and dog Stanley. He also enjoys time spent with friends, whether it be golfing, cooking or watching one of his favorite Chicago sports teams.
About Lakeshore Capital Group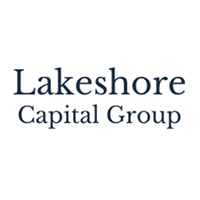 We serve as a CFO to families that want to minimize taxes, optimize investments, & plan for their loved ones. We are built with the intent to be there every step of the way. We're Lakeshore Capital Group. A group of experienced, team-oriented financial professionals invested in aligning your financial picture with your needs and your goals - not the market. By working together, we've made it our mission to ensure every facet of your finances is working in tandem to move you forward in the right direction.
Advisory Services Provided:
Financial Planning, Portfolio Management, Retirement Planning, 401K Rollovers, Wealth Management, Money Management, Risk Management, Education Funding and Planning, Financial Advice & Consulting, Financial Planning for Individuals, Financial Planning for Businesses, Investment Advice & Management, Tax Advice and Services, Estate Planning & Trusts, Insurance Products & Annuities